Content Management
Developing a successful website involves more than state-of-the-art technology and computer skills. The most technically impressive site will not produce results without effective and well managed content.
Carole Lipari brings over 25 years of professional advertising and marketing experience to the task of assisting her clients in developing and managing their site content.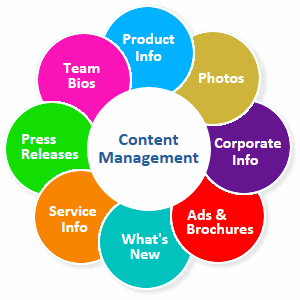 Market Research
Through extensive discussion with the client and competitive analysis, content information is collected and then structured so that the final presentation offers site visitors a clear, enticing view of the products/services offered.
Content Development
Traditional marketing techniques and custom marketing strategies are applied to the text and appropriate graphics added to ensure that the client's message is delivered with maximum impact.
No-fee consultations are available throughout the process to guide the client through choosing what information to include, how to prioritize various types of information and how to present the information in the most effective style.
Content Maintenance
Once the site is complete, content management services are still available to place new information and make any updates/changes to existing content as needed.
Content Management Services are available to clients purchasing a new site design or those with existing sites. Get more information now.